Hello internet! I'm back; settle down and grab your headphones. Ya girl got a five hour playlist comin at ya.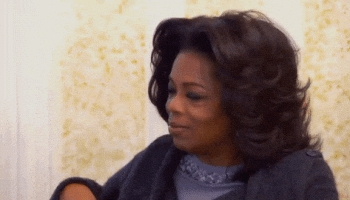 So this month I ended up discovering a lot of new music and I'm so happy about it!!! Since the playlist is mad long, I'm only going to list my top favorites from the playlist. Which is still probably going to end up being a lot, so bear with me y'all. Let's goooooo:
1. How You've Been by CaRter – so this song was the first song I added this month! It's an upbeat song that I love listening to in the car and while walking to class!!
2. Tongue of Yours by Ryan Egan – LOVE!!!! This song is so chill and calming and I'm completely in love with it. Listen to this right now.
 3. Blue by Samuel Larsen – another bop. Love her.
 4. Television / So Far So Good by Rex Orange County – feel late on listening to this album (Apricot Princess) since it came out last year, but it's amazing and I def recommend it!!!
5. Sit Next To Me by Foster The People – this song was playing in the car as I was on my way to NYC for a concert. Now it reminds me of that day and I love it; also a perfect summer song.
 6. Between the Lines (feat Chris Lee) by Jase Harley – super chill song!! Love it.
7. Electric (feat Khalid) by Alina Baraz – super chill and calming electro pop kinda song!
8. Can I Call You Tonight by Dayglow – amazing indie pop song! Perfect for summer and road trips and shtuff like that.
9. Still in Love by Thirdstory – upbeat emo post break up song! Love this guy's voice as well.
10. Movie by Tom Misch – another chill and calming song! Mans just released his second album and it's such a mood.
11. PURPLE TUESDAY (feat Joey Bada$$ and Jesse Boykins III) by Rejjie Snow – love this song! Rejjie Snow has been an artist I've been loving recently, and this song also samples U.N.I.T.Y. by Queen Latifah which is pretty cool.
12. Rough Soul (feat April George) by Goldlink – another artist (mainly hip hop) I've been loving recently! Love dis.
13. Talia by King Princess – OK. THIS SONG. Fucked me up. So beautiful 😦 I love her and can't wait for her debut album!!!!
14. Broken by lovelytheband – cute summer song!
15. Build by EARTHGANG – lit rap song. 10/10. This group slaps.
16. Meditate (feat J.I.D) by EARTHGANG – another song by the same artist lol. I just love this song also.
17. No Tears Left To Cry by Ariana Grande – RAISED MILLIONS FOR THE LGBT. Miss Grande came and served us a bop. Ponytail was lowered and the legend jumped out.
18. Kevin's Heart by J. Cole – KOD SLAPSSSS. Another iconic album thank you J Cole.
19. LAND OF THE FREE by Joey Bada$$ – such an important song! Still need to listen to his full album.
20. Sofia… by Leland Blue – another cute lil summer song.
21. Headphones by Elton – discovered this mans on my discover weekly!!! Love the rest of his music and can't wait for more. Also recommend Callin and Wake Up!
22. Woman by HONNE – beautiful chill love song. Love it so much !!!
23. Someday by HalfNoise – super fun summer song! Can't wait to listen to this in the car.
 24. Juvenile by Private Island – song with a very calming vibe to it. 10/10.
25. Colors by Michael Blume – SUPER COOL SONG!!! Love it omg (these description are getting weaker every song lmao soz)
26. Dance, Baby! by boy pablo – omg this song is so cute and fun and such a cool summer song (again lol).
27. Rampart by Saro – wow. Listened to this on repeat for hours after I first discovered it. Such an amazing and beautiful song.
28. No Question (feat Future) by Rich The Kid – lmao this song goes off! Lit song if you like rap music.
29. I Do (feat SZA) by Cardi B – obvi had to add Cardi B.
30. Change Ya Mind by Mac Ayres – super slow and calming song. Love to fall asleep to this on repeat! His album "Drive Slow" is also really beautiful.
Okay, LMAO. I feel 30 is a pretty decent amount to have. Not sure if anyone is even going to end up reading this, but oh well. These posts are fun to make. Hope you all have a beautiful rest of the weekend, I'll most likely be spending it doing my accounting and macroeconomics homework. How fun. As always, I'll link my spotify playlist down below, which includes more songs!!
Thanks for reading! See you next weekend.
M.P xx